Synopsis – Course Overview
From risk environment to risk culture, the course covers in breadth and depth the most topical elements of operational risk management and its challenges for the financial services industry.
Taught by a world-leading expert in the field, the course is a must-have for all operational risk practitioners wishing to benchmark their practice and discuss best practices. It is also a fantastic opportunity for newcomers to gain a comprehensive overview of what modern operational risk managers need to know.
Delegates will leave the course equipped with a new network of practitioners, a wealth of content, additional references and readings, and an open line for further questions with the trainer, Ariane Chapelle.
Key Objectives and Learning Outcomes
After the course, participants will know about:
Identification of emerging risks

Risk and control assessment

Risk appetite and monitoring

Selecting and designing preventive KRIs

Defining and assessing scenarios
How to use root cause analysis most effectively

Influencing behaviours for better control

Risk reporting and aggregation

Building a framework for risk culture change

Trends for the future of operational risk management
Course outline
Day 1: Emerging Risks, Risk Appetite, Risk and Control Assessment, KRIs
Day 2: Scenario analysis and ICAAP, risk Governance and reporting, risk culture
Course Leader: Dr. Ariane Chapelle
Dr. Chapelle is an internationally recognised speaker, writer and advisor in Operational Risk Management, active in the field since 2000. She holds a PhD in Economics, Masters degrees in Business and Econometrics and she is an Associate Professor at University College London for the course 'Operational Risk Measurement for Financial Institutions'.
Dr. Chapelle has published extensively on the topic (5 books and tens of articles). Her recent textbook Operational Risk Management: Best Practices in the Financial Services Industry, published by Wiley Finance Series in December 2018, rapidly became the No.1 best seller in its field. It has been translated in French by Pearson in 2020 and got named the "Book of the Year 2020" by risk.net.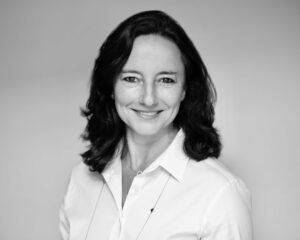 Dr. Chapelle founded and ran her advisory and training practice, Chapelle Consulting, which became BDO Chapelle in October 2022. BDO Chapelle serves financial institutions of all sizes as well as international organisations, including central banks, the World Bank and the IMF. In 2019, the firm received the Risk.net Award for 'Outstanding Achievement in the Year in Operational Risk' and multiple awards for best risk management training and advisory company in the UK and in Europe.
Testimonials
"The speaker did an amazing job making a dry subject entertaining and engaging. She was lively and explained concepts in a way that was applicable to all the people in the room. I learned a lot from this training."
"Extremely enlightening and timely."
"The course simplifies risk management in a practicable manner. "
"I enjoyed the class very much and can't say enough about how effective the lessons were. I am already applying what I learned during the course and implementing a lot of your ideas. Thanks!"
"Ariane is an exceptional trainer, engaging and she brings her subject to life with lots of examples from many different organisations."
"Excellent! Incredibly knowledgeable trainer, who was engaging & inspirational in her delivery. Very practical course."
"Ariane has been one of the few instructors I've met with a wealth of knowledge in operational risk pillar."
Details
Location: 7th Floor, North, 55 Baker St, London W1U 7EU

Price £2000 or €2250 (+ applicable VAT)

All participants will receive a signed copy of Ariane Chapelle's textbook